Hi folks,
Detective GUI comes back for a lengthy second chapter, playing around with previous concepts and adding some.
The first one is blobs. They don't look like much and are not a serious threat, but you will have to listen to what they have to say! The second concept is the computers that blobs use to exchange blob-mails and run some programs.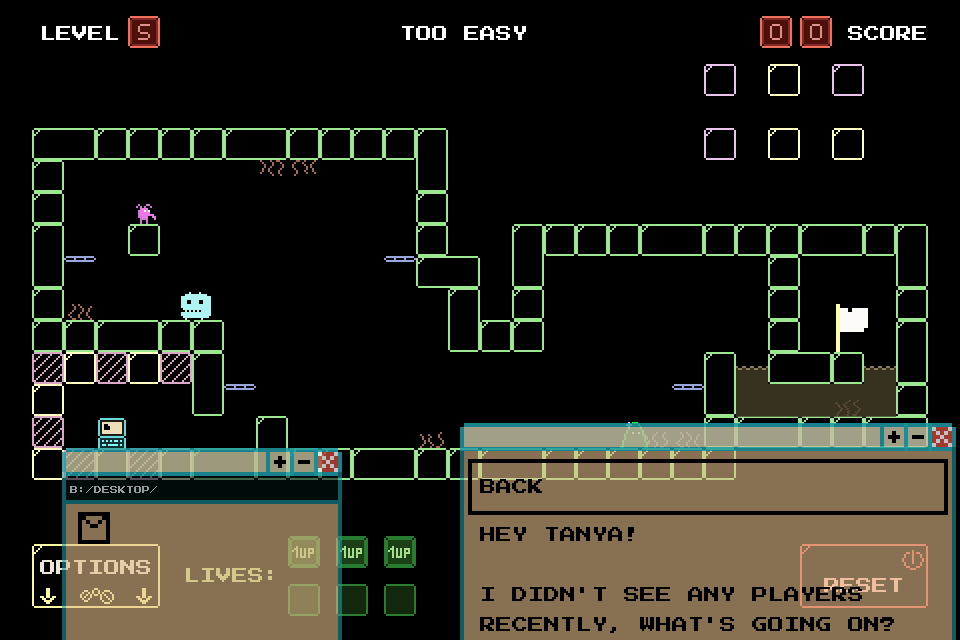 While chapter1 had a level per level approach, this time clues are spread everywhere for you to find, and a global understanding will be required to complete it. Pay attention to everything, but don't be afraid as you can go back at your leisure to previous levels.

There are 2 'working as intended' things that you might consider bugs, they will be built upon in next chapter I swear ;) If you do notice something REALLY out of place, let me know in the comments.

I added a few convenience improvements as well as fixes and adjustements.

Enjoy!

Files
DGUIhtml6.zip
Play in browser
Jun 23, 2020