update v1.0.2 challenge mode
---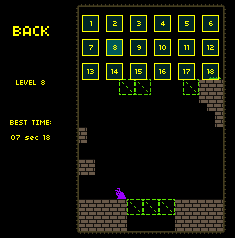 Hi everyone !
I am happy to release the new update I have been working on.
The "classic" game has not changed, but I added a "challenge" mode:
challenge mode lets you select any level and play it
your best time is recorded for every level
5 new levels added !
I hope you enjoy the update.
Kind regards,
joq le pecheur
Files
swarmhtmlv2.zip
Play in browser
Oct 24, 2017
swarmpocalypse-1.0.2.zip
3 MB
Oct 24, 2017
swarmpocalypse-1.0.2.exe
4 MB
Oct 24, 2017